Recent News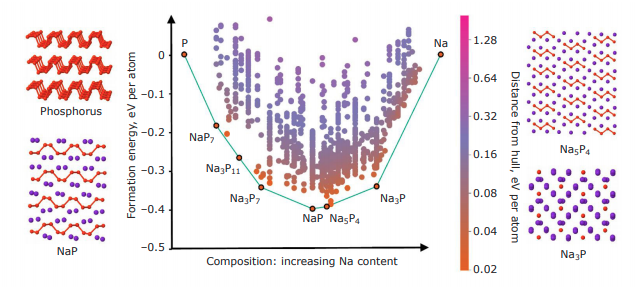 06 March 2020
Portable electronic devices, electric vehicles and stationary energy storage applications, which encourage carbon-neutral energy alternatives, are driving demand for batteries that have concurrently higher energy densities, faster charging rates, safer operation and lower prices. These demands can no longer be met by incrementally improving existing technologies but require the discovery...
14 February 2020
Li7La3Zr2O12 (LLZO) garnets are among the most promising solid electrolytes for next-generation all-solid-state Li-ion battery applications due to their high stabilities and ionic conductivities. To help determine the influence of different supervalent dopants on the crystal structure and site preferences, we combine solid-state 17O, 27Al, and 71Ga magic angle spinning...
15 January 2020
The Nature Communications publication "Halogen-bonded cocrystallization with phosphorus, arsenic and antimony acceptors" Full Article was featured in an article by Quebec Science on the "Formation of bonds between heavy molecules" Full Article. This work on co-crystals with pnictogen-halogen bonds show that these bonds are strong enough to enable...